FRUIT WASHING MACHINE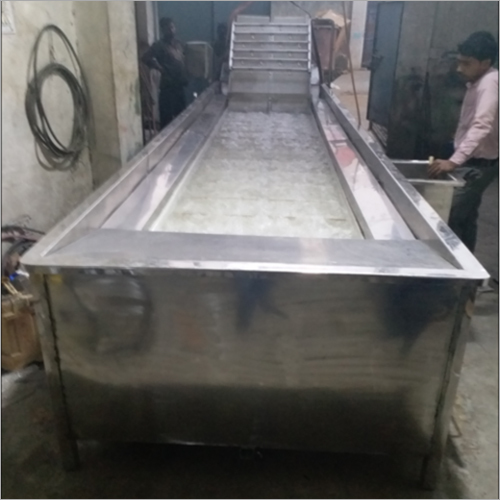 FRUIT WASHING MACHINE
Product Description
FRUIT WASHING MACHINE, FRUIT WASHING MACHINE FRUIT WASHING MACHINE and FRUIT WASHING MACHINE from Ghaziabad, India. We are manufacturing and supplying FRUIT WASHING MACHINE FRUIT WASHING MACHINE and Industrial FRUIT WASHING MACHINE to various cities like, NEW DELHI, NOIDA, GHAZIABAD, MEERUT, SONIPAT, MANESAR, GREATER NOIDA, KANPUR, AMBALA, LUDHIANA, PAONTA SAHIB, MUZAFFARNAGAR, RANCHI,PATNA, JAIPUR, JAMMU, INDOR, GUJARAT, AHMEDABAD, MUMBAI, PUNE and many more

FRUIT WASHING MACHINE:- specially designed to wash all type of fruit& Vegetables root veg. as well as standard fruits & vegetable. There is a stainless steel tank in which a modular conveyor is running in deep of water with having the babble system for proper washing of fruits through blower system. There are clich's which convey the fruit to the end of washer. This conveyor will drop the fruits to your inspection conveyor.
It is completely made of SS 304 sheet with the all standard blowers geared motors and food grade belt. Total electrical load 6 HP

water consumption 3000 Ltrs
Capacity: 1T/Hrs.
Contact Us
12/46, Sunrise Industrial Area, Site-Ii, Loni Road, Mohan Nagar, Ghaziabad, Uttar Pradesh, 201007, India
Phone :+918037304197